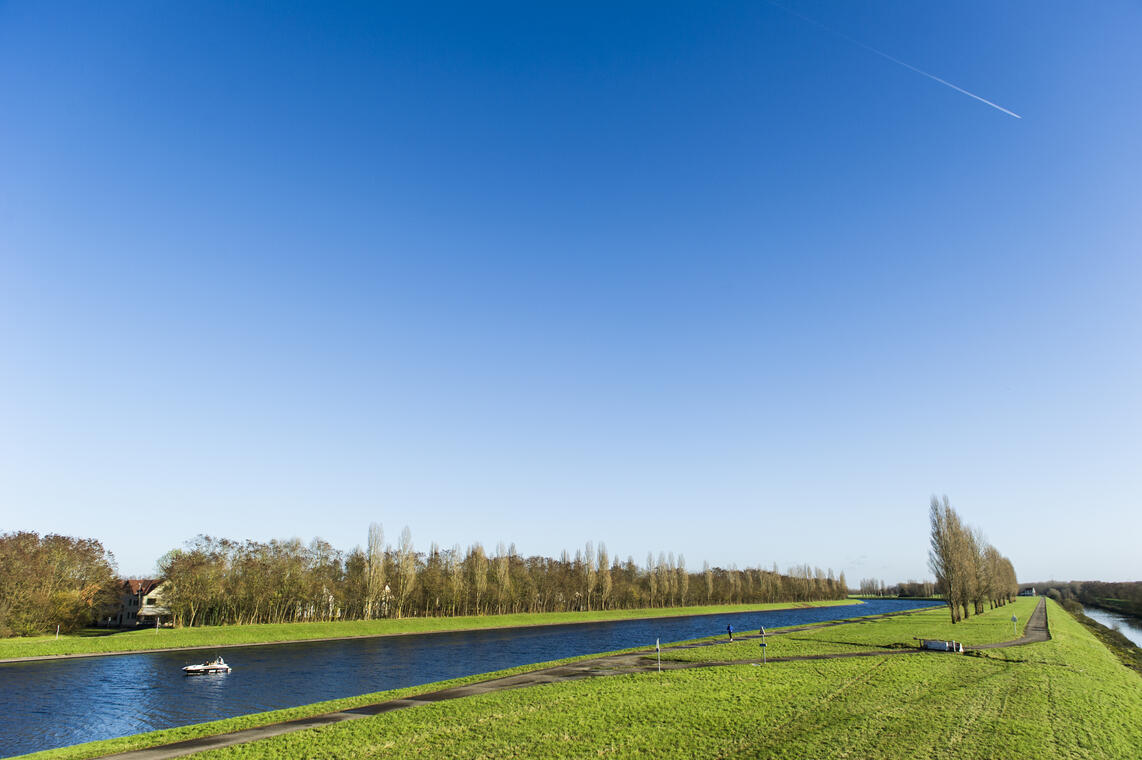 Hensies & Quiévrain - Wetlands
Touring cyclist
in Hensies
This ride crosses the countryside of Hensies and Quiévrain, characterised by swamps and wetlands.

Hensies is bathed in the sweetness of a budding spring. On this sun-bathed route, the first kilometres are an opportunity to stretch your legs since the path is not particularly difficult. In the plain of Quiévrain, paths and small roads travel between wetlands. On the map, the small roads weave a giant spider's web here as reparcelling has facilitated access to fields and helped create these...

This ride crosses the countryside of Hensies and Quiévrain, characterised by swamps and wetlands.

Hensies is bathed in the sweetness of a budding spring. On this sun-bathed route, the first kilometres are an opportunity to stretch your legs since the path is not particularly difficult. In the plain of Quiévrain, paths and small roads travel between wetlands. On the map, the small roads weave a giant spider's web here as reparcelling has facilitated access to fields and helped create these unpaved roads, which are perfect for bike touring! The nearby marshes of Harchies have left a number of wetlands in the landscape. The road is quiet, pleasant and free of any traffic as you approach the urbanized area of Boussu. Splendor and radiance characterise its castle, which was born in Charles V's time. From the town centre, the RAVeL reaches into the past with the old coal mines of Dour and reaches into the future as it runs along a wind turbine field. In less than a century, a fossil fuel will have been replaced by wind fuel…
Difference in height

135.43 m

Documentation

GPX / KML files allow you to export the trail of your hike to your GPS (or other navigation tool)
Points of interest
This beautiful reed bed is originally a mining site which collapsed in the seventies. These marshes are nowadays the greatest ornithological reserve in Belgium. During migration it lays host to thousands of birds.
Built by the squire of the Emperor Charles V, in 1540, it would suffer bombardments in the Second World War.
The recent restoration of its gatehouse reinforces it as an exceptional Walloon heritage site. Besides its exhibitions, the site has a twelve-hectare English-style estate where it is pleasant to stroll around.
135 meters of difference in height

Start altitude :

20 m

End altitude :

20 m

Maximum altitude :

86 m

Minimum altitude :

14 m

Total positive elevation :

135 m

Total negative elevation :

-135 m

Max positive elevation :

17 m

Min positive elevation :

-19 m