Nervia Laethem-Saint-Martin
Municipalities and partner institutions , Cultural , Event, festivity , Museums
at Ixelles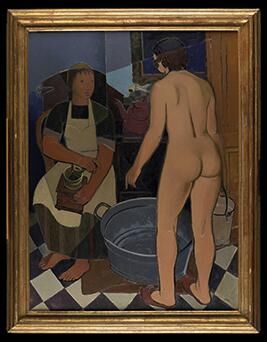 Ixelles Museum , which serves as the embassy for Mons 2015 in Brussels, brings together the north and south of the country for an exhibition.

Under the joint Flemish and Walloon curatorship of Michel de Reymacker (BAM-Mons) and Catherine Verleysen (MSK-Ghent), the exhibition Nervia – Laethem-Saint-Martin sets up a dialogue between two artistic movements from the interwar period: the Nervia group from Hainaut, launched by Léon Eeckman in 1928 and bringing together artists such as Anto Carte, Louis Buisseret, Léon Navez, Taf Wallet, and the Flemish Laethem-Saint-Martin group. This latter included Valerius De Saedeleer, Gustave Van de Woestijne and Binus Van den Abeele.

Despite their separate histories, the exhibition highlights the areas of convergence and points of divergence between both groups, improving our appreciation of the richness and specific qualities of their output and our understanding of the shared context in which they operated.

A co-production of the Eeckman Fund, the Municipality of Ixelles and Mons 2015.