Les gestes bleus
Cultural , Exhibition , Literature , Literature , Poetry , Mons 2015
at Mons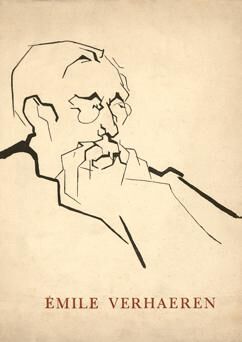 In 1899, Emile Verhaeren visited the widow of writer Georges Rodenbach in the village of Roisin. The Flemish poet would return to the same spot every summer for 15 years. The Espace Emile Verhaeren in Roisin conserved a number of the priceless treasures he had collected, including paintings, sculptures and other artworks, which had to be – in the interests of conservation – entrusted to the Hainaut Province Tourism Federation. The initiative to put these remarkable works on display to the public was launched at the same time as the decision was taken to restore the Maison Losseau, in 2012.
Les Gestes bleus provides an opportunity to (re) discover the greatest poets and art writers of the end of the 19th century and the beginning of the 20th century, bearing witness to Verhaeren's special relationships with the leading avant-garde artists and writers of the time, such as Seurat, Verlaine and Van Rysselberghe. Paintings by Constant Montald, James Ensor and Eugène Carrière, drawings by Marthe Verhaeren, Edmont Cross and Vandergooten, sculptures, photographs, some of Verhaeren's own poems, personal objects, and a selection of documents kindly loaned out by the Emile Verhaeren Museum of Sint-Amands (Flanders) will all be put on display.

The exhibition is organised by the Hainaut Culture Tourism Institution and its "Literature" department, and the Hainaut Province Tourism Federation, in collaboration with the Emile Verhaeren Museum of Sint-Amands, and in co-production with the Mons 2015 Foundation, to mark the 100th anniversary of the death of Emile Verhaeren.