Les 400 coups
Exhibition , Mons 2015
at Barry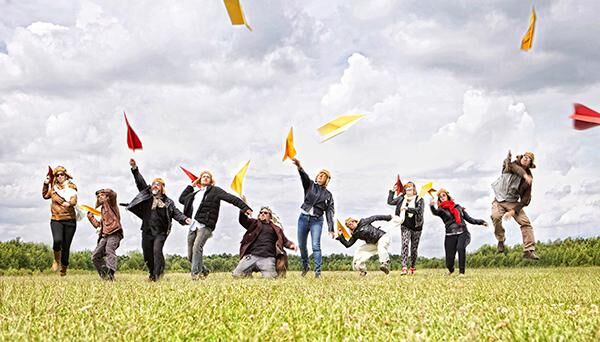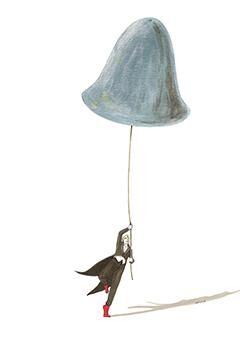 Change of scene guaranteed!

From 2 August to 13 September 2015, appointment everywhere in Wallonie picarde because of an abundance of rallying events. Inhabitants and travellers, all become spectators by embarking on the celestial universe of M.Zo & his Factors of Love. Images, instants, emotions, bells jingling, treks, les 400 Coups (400 Knocks) and their retinue of flying objects reveal a territory seen from the sky, without borders. Place of gentle madness, daring, emotion, grace with the sky as theatre, mirror of an unusual and surprising territory.



The 400 Coups is an epic poem imagined by M.Zo and a band of accomplice artists, stitched together for and with Wallons picards.
It is a great polymorphous, travelling, atypical project, to be experienced outdoors, in the places with universal and symbolic character: a field, a forest, an urban centre, a garden, a church, a chateau, a waterway, a motorway, a portion of the sky…



A rocket, poetic and explorative, will be launched. Bells, noble and warming ladies, will dance in the sky, really! And when the diva of the "Concertos De Public" comes to stroke them, the emotion will accentuate her sense of happiness and open it to the winds. The giants, totem men, dancing belfries – we will support them – will dare to perform a feat. 80km of "Great March" at their sides. Then, we must put them to bed "Under the stars", in the ephemeral camping grounds. To catch our breath, we will be offered "Celebrations in the Air" with a layer of kites. In the " Voice of the airs", homage to the world and the elements, hot-air balloons will transport in lullabies, songs of love, sounds of a comical nature for the pleasure of the cows, the wheat, and the ears flabbergasted by so much frivolity.

Have a good time in Wallonie picarde !

A world premiere, an ode, a cherry on the cake of the world. We also know that a forest will take us in its arms with its "Fairground Fete". "The Beautiful Life" will plant its imaginary genealogical tree thanks to the immense and photographed traces of "crazies" perched in Wallonie picarde. Of course, Summer 2015, we will only have to grab the bull by the horns. We will have a good time in Wallonie picarde!

Une coproduction de l'Agence culturelle de Wallonie picarde, des
Villes et communes de Wallonie picarde et de la Fondation Mons
2015.