La Ville en jeu(x)
Mons 2015 , Event, festivity , Art in the city, signposted walks , Circus , Dance , Festival , Street festival , Festivals and food , Unclassifiable 2015 , Music
at Mons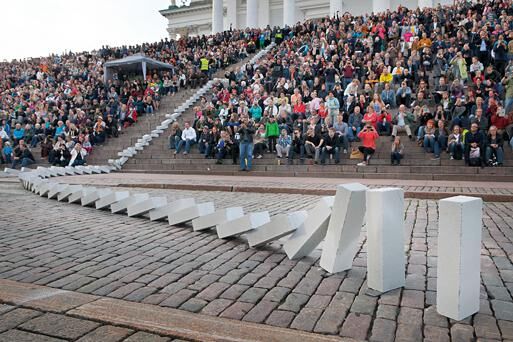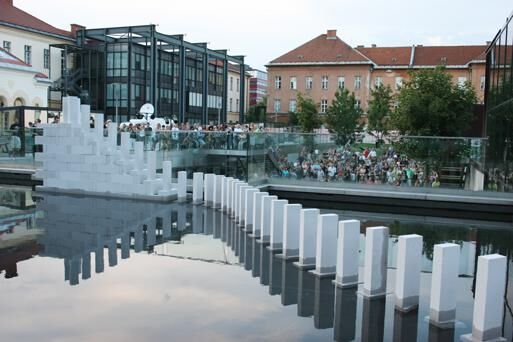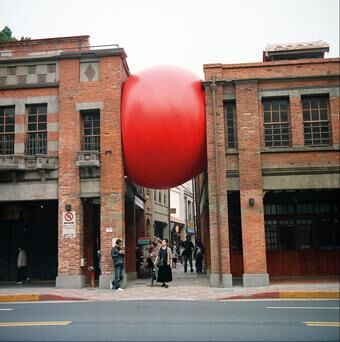 Can you feel a little breeze of 1960s Situationism?

A disruptive air of May 1968 in this City at Play, left to the mercy of artists and performers drafted in to stir up trouble? Is the giant red ball getting stuck between different buildings every day harmless? Are the multicoloured gods wandering barefoot around the streets inoffensive? Are the boards replacing the shattered bus-shelter window particularly funny? Yes and no. Because these things help to paint the picture of an ever more fraught environment, transformed into advertising space, put to use with such a systematic approach that it makes us regret the great upheavals of freedom. Our artists are there to remind you of this, and to invite you to think, to act and to dance, until you enter a trance if need be! And perhaps you'll have a sudden urge to climb over the poetic barricade. That is the City at Play, and she's all yours…!

WITH KURT PERSCHKE, STATION HOUSE OPERA, AMICALE DE PRODUCTION, GROUPENFONCTION, ROGER BERNAT, GROUPE LJUD, COLLECTIF RIEN DE SPÉCIAL, BONOM (VINCENT GLOWINSKI), ARTS², NE PAS PLIER, ILOTOPIE, ETC.