IN_OUT
Exhibition , Museums
at Mont-sur-Marchienne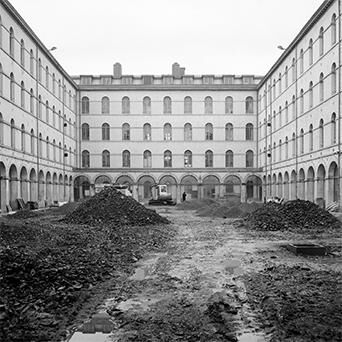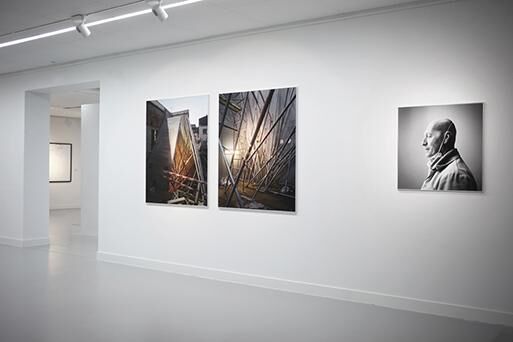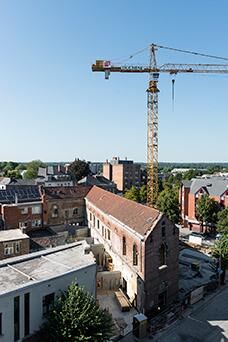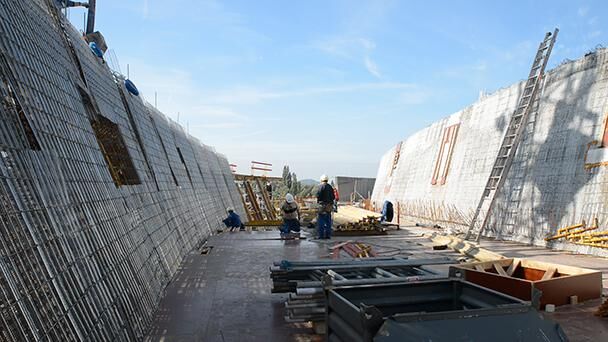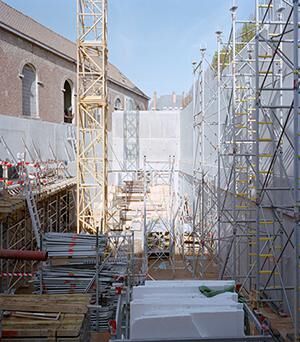 With 2015 nearly upon us, Mons is changing fast.

With huge renovation projects, new museums and cultural and public facilities, and efforts to regenerate districts, architecture is at the heart of the European Capital of Culture and will be one of its most enduring legacies. In 2012, eager to maintain a powerful record of these changes, the Mons 2015 Foundation and the City of Mons commissioned three photographers and a film-maker, Maud Faivre, Pierre Liebaert, Rino Noviello and Zoé Van der Haegen, under the supervision of the architect Marc Mawet, to report on the urban, landscape and architectural changes in the city.

In_Out offers a look at the artistic dimension of these three years of work

through a selection of images whose compelling nature reflects the artists' engagement. Stripped of any reference to the sites they depict, the photographs come together and set up a mutual dialogue to assert a strong, independent and common narrative.

A project of the City of Mons and the Mons 2015 Foundation in co-production with the Museum of Photography in Charleroi.
Standard rate - adult full price

From 5 € to 7 €