Festival of the unexpected (meetings)
Festival , Unclassifiable 2015 , Mons 2015
at Tournai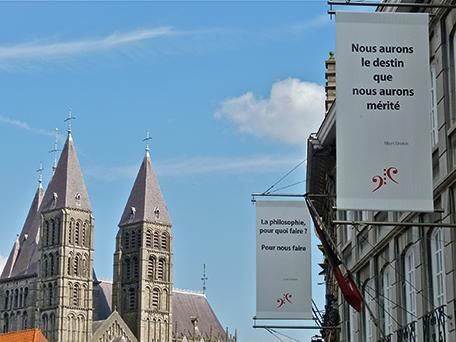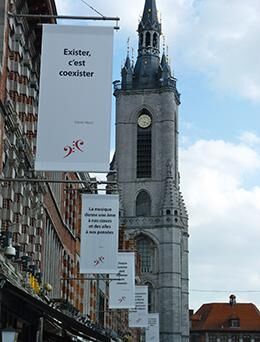 The Unexpected (Meetings) Festival combines
philosophy and music, in the heart exceptional
heritage of the City of Tournai, decorated for the
occasion with new and surprising scenography.
From Mediaeval music to contemporary music
passing through pop, jazz and music of the world,
with about one hundred philosophers, musicians
and actors, the spirit is toward emotion.
In 2015, the Festival will expand its orientation of
mixing culture and contemporary technologies.
Through the project Festival of Unexpected
(Meetings) of technology, culture and generations
through music and philosophy, it questions the
status of the audience and invites the spectator to
experiment, thanks to the new digital tools, new
cultural practices.

Une coproduction de la Province de Hainaut, la Fabrique de théâtre,
Maison de la culture de Tournai, l'Institut de Recherche et Innovation
(Paris) et de la Fondation Mons 2015.