Décrocher la Lune
Municipalities and partner institutions , Art in the city, signposted walks , Music
at La Louvière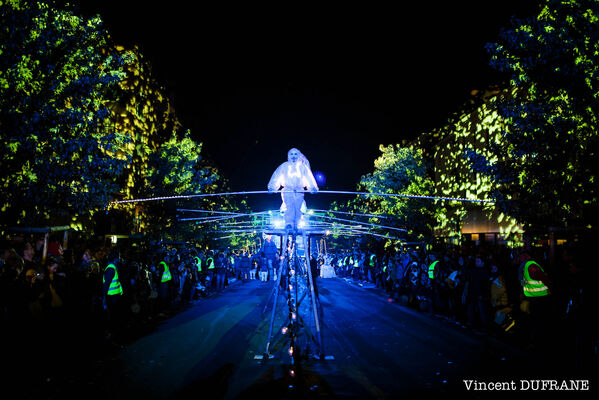 After five editions, the city of La Louvière is getting ready to welcome a new episode of its urban opera Décrocher la Lune. In the tradition of the popularcelebrations of the City, the artists of La Louviere, current or future will celebrate together the return of Sancho. Bringing together many cultural actors and citizens, Décrocher la lune is a gigantic canvas, a living fresco that illuminates the city and stirs the thousands of spectators. Circus, dance, theatre, music, staggering settings: so many ingredients of a full performance, peopled by giants and imaginary beings, surprising effects…

Décrocher la lune, is also a story of love.

The love that La Louvière keeps alive with Sancho Gilles. This intrepid giant who carries all the strength, all the life, all the history of the people of La Louviere within him. Their problems, certainly, but above all their desires and hopes. Sancho Gilles is the person who splits the crowd with the look of an accomplice, who shares with the crowd its histories,its friends, its appointments. He is the person who takes on his ascent the ideals of all the people of La Louviere while climbing the steeple of the church. The person who takes down the heart of La Louvière holding in his hand the inaccessible heavenly body showing everyone that anything is possible!