BAM - École de Mons. 1820 - 2020
Exhibition
at Mons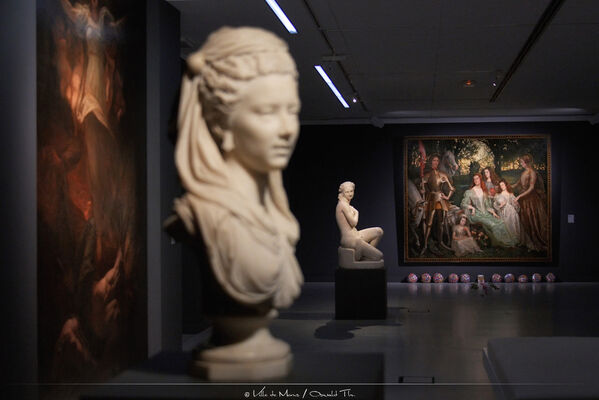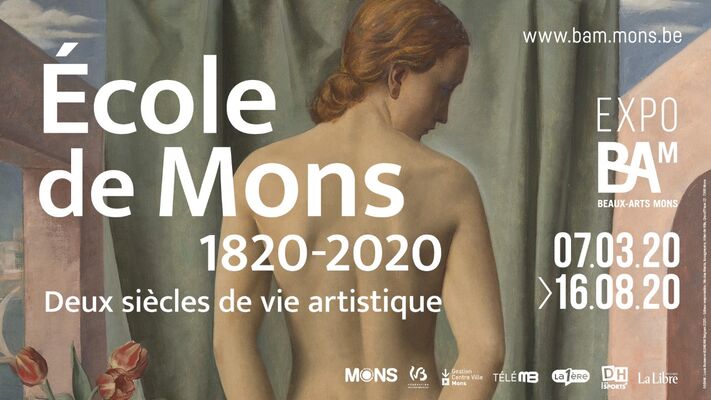 In accordance with the plan to gradually lift lockdown measures put forward by the National Security Council, the Belfry will reopen its doors to the public from 19th May, with some restrictions. Our teams have therefore taken the actions required to enable our visitors to come back through our doors safely. Reception and cleaning staff are trained and prepared in order to guarantee your health and safety when you visit our museums.

These measures have been applied in all of our museums:

· Social distancing measures in place:

o A face mask must be worn by every visitor

o 1.5-m distancing rule must be adhered to · Tickets must be purchased in advance, either online via www.visitmons.co.uk or by telephone at 065/33.55.80 (from Monday to Friday, 10:00 to 12:00 and 14:00 to 17:30. Payment is by credit card and e-tickets will be sent by email).

· Each museum will limit entry numbers

· Specific signage will guide you through the museums, following a one-way system to avoid crossing paths with other visitors.

· A queuing system will be in place outside.

· The museum shops will be closed.

· The air conditioning complies with the safety measures.

These additional measures have been taken for your visit to the BAM:

· Entry limited to 50 people per hour

· Lift to be used where necessary by one person or one family at a time

If you have any questions, please contact us at 065/40.53.80 or by email at info.tourisme@ville.mons.be Find the latest news on our website www.visitmons.co.uk, Facebook and Instagram/visitMons

We are looking forward to welcoming you back to the BAM!

The BAM (Beaux-Arts Mons) is a museum that you really have to experience, hosting several exhibitions every year in some 2,000m². They give visitors the opportunity to explore an artist, an artistic movement or a theme connected with the museum's collections, which boasts more than

15,000 works of art. The BAM is designed to offer a unique experience, a space in which to discover artistic creativity in all its forms, a living venue as well, where events are put on throughout the year. This unashamedly contemporary architectural project combines the functionality and rigour required of museums with aestheticism, as its architecture showcases the bright, light-filled spaces dedicated to transparency. In this year as European Capital of Culture, the BAM invites you to discover renowned artists including Van Gogh and Paul Verlaine. The BAM hosts two major exhibitions every year. With an exhibition space covering nearly 2,000m², it offers the visitors the chance to find out about an artist, an artistic movement or a theme connected to our collections. Faithful to its commitment to being accessible to all types of visitor, including in particular the under-privileged, the BAM puts on a range of activities alongside the main exhibitions. This means that members of the public can come to concerts in the exhibition rooms, dance performances and literary events. There are also a wide range of activities put on at partner organisations, such as films and plays. The collections, boasting more than 15,000 works of art, include a particularly wide range of 20th century pieces. All of this heritage is kept at the Artothèque, where all the museums belonging to the City of Mons store their collections. As well as international exhibitions, the permanent collections also have a place in this beautiful setting where a selection of works illustrating the diversity and quality of the museum collections can be admired. A fantastic representation of Belgian and international art from the second half of the 20th century

Mons Card Partner: Free access

Now at the BAM:

The School of Mons. 1820-2020.

From 7 March 2020 to 16 August 2020

Artistic creation has been flourishing in Mons for the past two centuries. Many artists from Mons and elsewhere have found the city's inhabitants to be particularly fond of art. At the beginning of the 19th century, an academy, a museum, exhibition spaces and much more were created here, transforming Mons into a cultural centre. Art is a thriving tradition in Mons! Throughout this exhibition, we invite you to (re)discover the artistic heritage of Mons through around 150 works.
From

May 19, 2020




until

September 6, 2020
Tuesday

12:00 PM - 6:00 PM

Wednesday

12:00 PM - 6:00 PM

Thursday

12:00 PM - 6:00 PM

Friday

12:00 PM - 6:00 PM

Saturday

12:00 PM - 6:00 PM

Sunday

12:00 PM - 6:00 PM