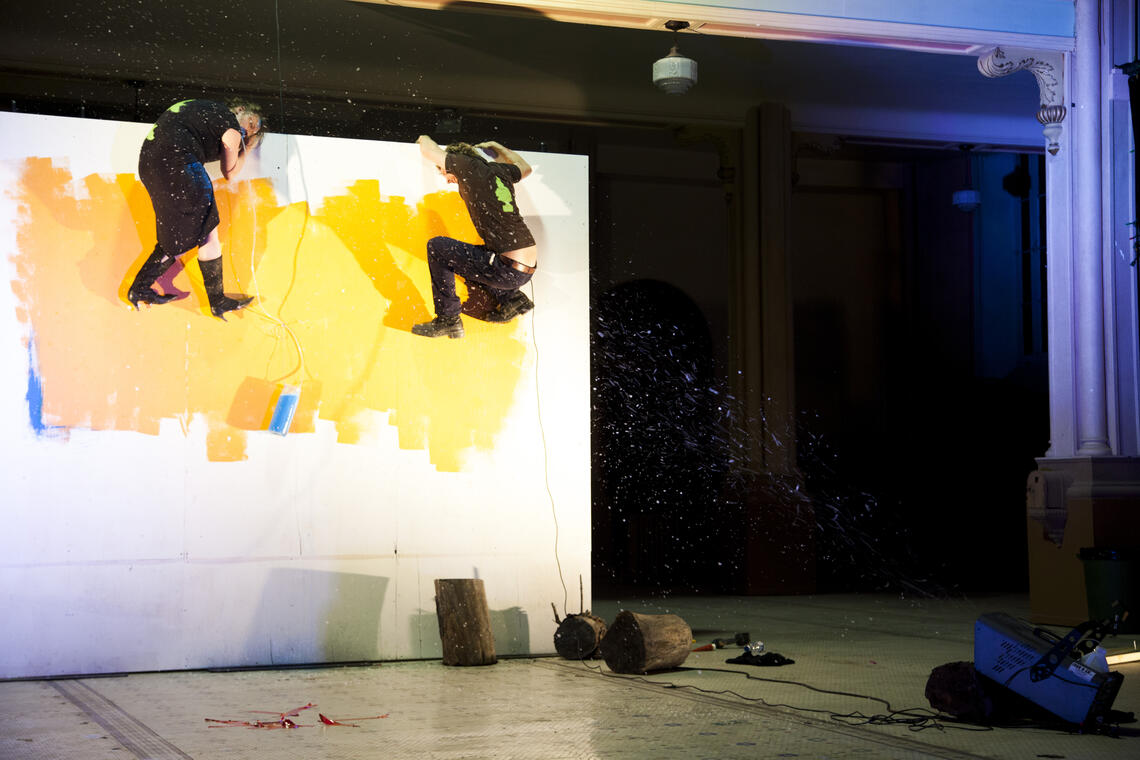 Soirée performance
"Ailleurs en Folie" festival , Mons 2015 , Cultural , Dance , Art in the city, signposted walks , Dance , Theatre
in Mons
LA JAMÉSIE
GENEVIÈVE & MATTHIEU
Durée: 40 MIN.

Inspired by the far north of Quebec, the exuberant duo take us into territory that combines black poetry, absurd performance and superb music.


COMMENT ARRACHER LES PÉTALES D'UNE ROSE AVEC UN 2 PAR 4
JULIE ANDRÉE T & ÉTIENNE BOULANGER
Durée: 30 MIN.

A unique physical dialogue in which fragile bodies challenge and help each other in some enthralling and poetical risk-taking.