Mons Coeur en Neige – Bear's Mouth Show
Event, festivity
at Mons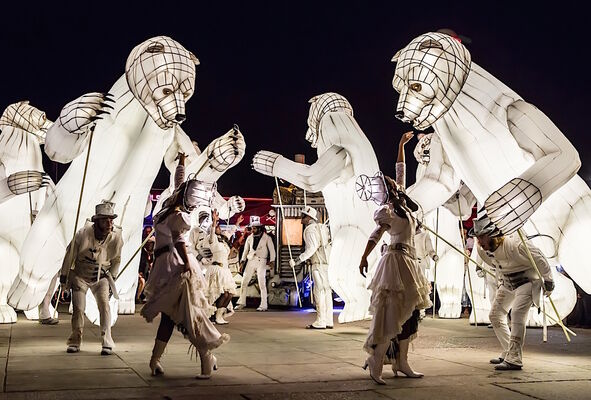 A wonderful journey back in time.

Accompanied by extravagant dancers and guided by a charming master of ceremonies on stilts, a pack of luminous bears move along.
They go from city to city, travellers without borders, their show in their backpacks.

Like at the turn of the century, a caravan of oddities is showing up at our public squares, with street criers, peddlers, elixir sellers, acrobats and bear trainers meeting to do a delicate dance for us.

These fascinating giants bring us dreams and surprises. A graceful procession, a unique and unlikely encounter.
Schedules

On

December 15, 2019

at 5:00 PM