International Festival of Folklore of Saint-Ghislain
Festival , Show
at Tertre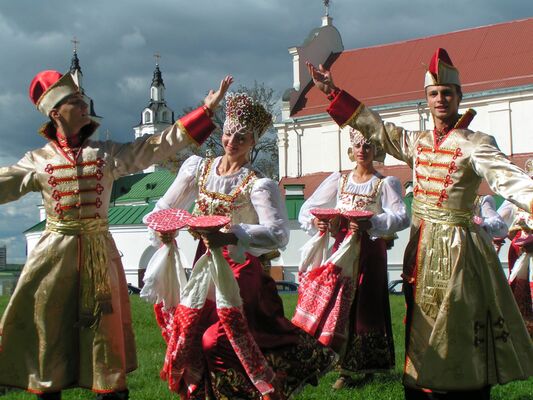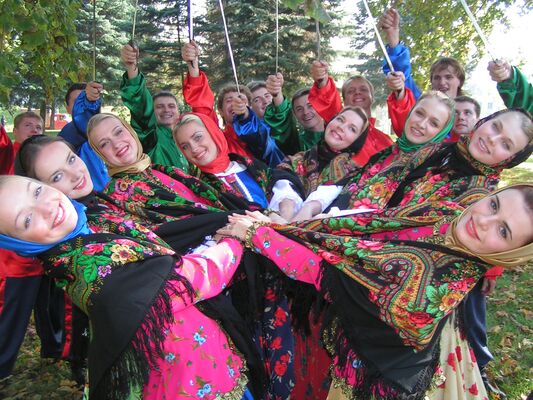 34 years... Another amazing set!
From 29 May to 6 June 2017, this 34th Edition of our Festival, a world of adventures and openness to the world, will notably host a group that has marked the history of our Festival, the Cuban ensemble Camagua and will return to a particular country, after many, many years as we will have the honour to welcome an ensemble from the People's Republic of China after 13 years of absence. Alongside them, it will also be a great pleasure for us to welcome a country that is dear to us, Poland, with probably one of its most illustrious representatives, the Song and Dance ensemble of Lublin.
The essential rendez-vous of music lovers, songs and traditional dances, our event offers 9 days of discoveries with a particularly rich programme highlighting Ensembles that will make you discover a happy youth, a free youth, smiling and revealing a thirst of belonging to one people, in the world. We are truly very happy to still be present for this 34th Edition and already we would like to thank all those who contribute, who have contributed to share with us that passion for folklore, that hope of brotherhood. Our eyes and our hearts will be open to welcome 350 artists.
With the motto, 'the world is my tribe', the Festival is also a wise choice based primarily on a very high artistic quality that helps give our event a unique image in Belgium. The Festival of Saint-Ghislain cannot be described, you have to experience for yourself. Escapism guaranteed for lovers of the exotic, fans of popular traditions, or simply people in search of beautiful shows, the Festival also offers the ball of the Nations, the workshop of Serbian dances and various festive activities which will allow everyone to enjoy special moments of conviviality.
Let's meet from 29 May to 6 June 2017, for this great festival of friendship, of fraternity, of the discovery of the unknown. Come and admire the talent of these artists from around the world.
Discover the official programme on the website of the City of Saint-Ghislain.
Do you like to dance? Let's meet at Saint-Ghislain, for the 34th World Festival of Folklore.
Schedules

From

June 17, 2019

until

June 24, 2019