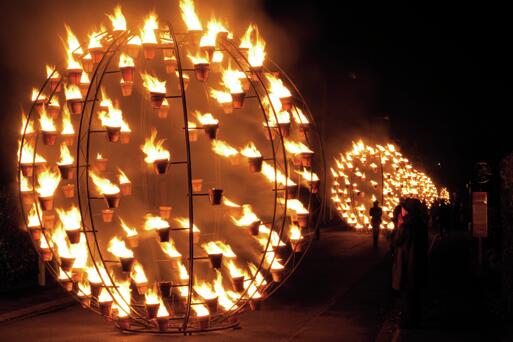 Installation de Feu
Mons 2015 , Art in the city, signposted walks , Festivals and food
in Mons
Within minutes, Place du Parc will be set ablaze.

A hundred of you will help the Compagnie Carabosse to light the thousands of candles on its fire installations, which have already lit up city squares all over the world. A magical atmosphere, eyes shining, buildings dancing in the candle glow: what better way toembody the ceremony's theme of illumination?

With Cie Carabosse.

Illumination is the theme of the Mons 2015 grand opening ceremony. You will be turned into a living mirror ball when you pull on one of the 18,000 silver ponchos that will be distributed for free. Then just wander around!