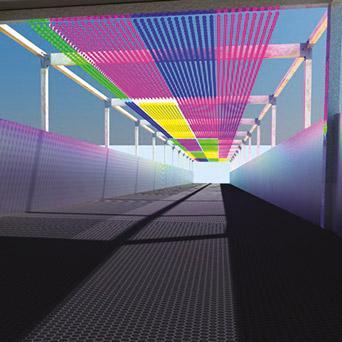 ElectroSuper
Mons 2015 , Art in the city, signposted walks , Festivals and food
in Mons
It's not a secret that the works of the future station of Mons will accompany visitors and commuters throughout the year 2015. Fred Sapey Triomphe will install a sparkling ceiling suspended above the ramp that gives access to the different platforms, to turn the temproary construction into a poetic and luminous experience.

Made up of thousands of LEDs, this interactive vault evolves every day based on objective criteria such as volume and temperature.

With Fred Sapey-Triomphe.

En coproduction avec Eurogare S.A.