Moneuse route: attack of the Populaire farm in Frameries
Touring cyclist , Walking/pedestrian at Frameries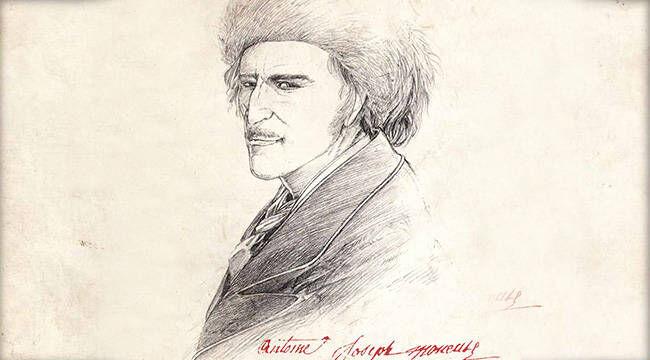 This route takes you in the footsteps of Antoine-Joseph Moneuse, the famous bandit and Captain of the Chauffeurs du Nord.

Here we will focus on the attack on the Populaire farm in Wasmes. On 3 December 1795, this farm was the target of a gang of bandits in search of wealth.

Follow in the footsteps of this terrible episode in Moneuse's tumultuous life along this route, which takes you through the towns of Colfontaine and Frameries.

During this walk, you'll have the opportunity to go through the state-owned forest of Colfontaine and the village of Eugies, including "La Belle Maison" which is a known point of reference for the bandits.

Have a good walk and watch out ... bandits are about.

Route created and put together by Hauts Pays natural park

Illustrations Claude Renard

Difference in height

63.99 m

Documentation

GPX / KML files allow you to export the trail of your hike to your GPS (or other navigation tool)
Points of interest
In 1828, Henri De Gorge, owner of Grand-Hornu coal mine, acquired the "forest" of Colfontaine. At his request, in 1855 the architect J. P. Cluysenaar built a hunting lodge there.

It is located in the heart of Colfontaine state-owned forest. Brick and stone make up the framework, wood is used for the framing and interior design, while the external awnings of the porch were once used as a shelter for cars (stable).

The Hunting Lodge is hexagonal and the covered track occupies three of the sides. The roof is polychrome. Construction ended after the death of De Gorge, thanks to his heirs.

The Pavilion and its surroundings were classified as a site by the Walloon Region on 22 July 1981. De Gorge landscaped Colfontaine wood by drawing paths in it. He arranged hunts in it, ending with large meals in his Lodge.

A commemorative plaque affixed to the monument recalls the 25th anniversary of the wood's purchase by the State (1908-1933).

Sources: http://www.sipt-frameries.be
2
1795 - annus horribilis
The French Revolution was already a distant memory (1789). The hope of change quickly evaporated to give way to a period of chaos under the Directory (1795-1799). Justice was meted out in a summary manner and the people were famished and malcontent.

In 1795, the winter had been rough, the spring dull and the summer too rainy. As a result, the harvests were meagre. Not to mention taxation, which of course played its part.

The famine hit the ordinary folk as the rich got richer.
It is in this troubling context of famine and a sluggish justice system that gangs of bandits began operating in the region. One of them caused a particular stir: the Chauffeurs du Nord. It is said they had the habit of burning the feet of their victims to make them confess where they hid their possessions. Rumour has it that a certain Antoine-Joseph Moneuse was their leader.
Who really is Antoine-Joseph Moneuse? A miller's son born in Marly in 1768 and raised in Saint-Vaast, he arrived in the region in January 1794.

Unlike the people, he didn't suffer from the poverty that plagued the region. Indeed, as a grain and cattle dealer, Moneuse had nothing to complain about and it attracted jealousy ... He was called a party animal, a player, a flirt ... but he'd soon be called a bandit.
For quite some time, the population had lived in fear of a bandit known as "Mendeck".

One fine day in February 1794, a certain Léon Lagroux, a horse dealer in Hornu, left the estaminet of Audregnies when he was the victim of an attack. Here is the statement he made to the investigators:

"Near the Rieu-Marion, a man hidden in the ditch jumped to the bridles of my horse while two others made me fall. Despite the terrible pain felt in my leg, I began to defend myself with the nerf de bœuf (an old-fashioned type of truncheon) I always wear on my wrist. I heard a groan and a cry after hitting one of the attackers about the stomach: 'Mendeck, help!' Almost immediately a horseman came out of the coppice and struck me with the pommel of his sword. Before I fell unconscious, I heard him command: 'A few more blows of the club, and then bring me his girdle.' My girdle! It contained 5,000 gold francs. And then my horse disappeared. I'm pressing charges against this Mendeck!"

But who is this mysterious Mendeck? And what if Mendeck and Moneuse were in fact one and the same person? Grain and cattle dealer by day, bandit by night ... The rumour spread, without any evidence to support it.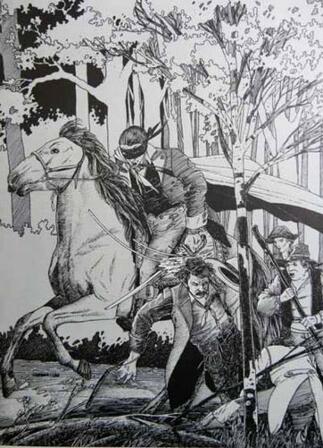 This path runs along the border between the town of Colfontaine (on your left, wood side) and the town of Frameries (Eugies on your right). The chance to recall that a resident of Frameries was part of the Chauffeurs du Nord gang.

Alexandre Buisseret, known as "Gros" or "Mongros", lived in Frameries and officially practiced the profession of coal miner there.

After being reported, Buisseret was arrested by the constabulary at Allard inn of Petit-Quévy, at the same time as Antoine-Joseph Moneuse, Nicolas-Joseph Gérin and the innkeeper. They were first imprisoned in Asquillies' cantonal prison. Buisseret was tried for theft and robbery by the criminal court of the department of Jemmapes at Mons, and was sentenced to fourteen years in chains. The ruling stipulated that before serving their sentence, Buisseret and another accomplice "will be conducted beforehand to the public square of Mons; they will be attached to a pole placed on a scaffold; there they will remain exposed to the scrutiny of the people ... above their heads, on a sign, will be written in large print, their names, their professions, their homes, the cause of their conviction and the ruling handed down against them..."

Like Moneuse, Nicolas-Joseph Gérin and Felix Gérin, Buisseret appealed on points of law and should have been tried by the Northern Court of Appeals in Douai, but he disappeared mysteriously during transit.

Source: Wikipedia
7
Maison Fénelon or Belle Maison
This house is named after François de Salignac from La Mothe-Fénelon (1615-1715), bishop of Cambrai.

The originality of the house lies in its extraordinary framework that can be considered as a masterpiece of its kind and which was undoubtedly built using the oak woods of Colfontaine seigneury.

It was converted into an inn (Belle Maison, owned in 1795 by Sieur Buisseret) and would have been a meeting place of the "Moneuse Gang" for a few years (1794-1798).

One afternoon, Moneuse was sitting there when a cattle dealer from Eugies and a worker named Celestin Carlot got comfortable. Moneuse accosted Carlot outside the inn, suggesting that he team up with him to rob the merchant. The man refused and answered that he was not what he thought. "Me neither, Carlot, I'm not what you think," replied Moneuse. Frightened, the man fled while Moneuse burst out laughing and went to tell the story to the customers. One hell of a joker. He wasn't to know it yet, but this very kind of teasing attitude would precipitate his downfall, simply fuelling the rumours to which he remained deaf.

Source: http://www.frameries.be/loisirs/tourisme/patrimoine/maison-fenelon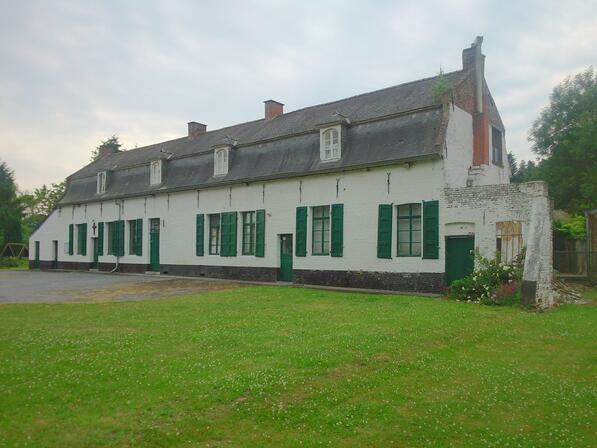 La Tour du Lait Buré, situated on the edge of the Colfontaine state-owned forest, is a setting steeped in history.

At the beginning of the 1900s, Achille Tillier, architect and founder of the Tillier brewery, purchased a pasture in the town of Eugies.

Based on his plans, he then built a building named "La Tour du Lait Buré" (according to André Capron and Pierre Nisolle, authors of the 'Essai d'illustration du parler borain', "lait buré" means "buttermilk").

The owner set up an inn in this picturesque setting, which quickly became a guinguette in which he decided to sell his various beers (Stout Cedar, Saison, Belge, Blanche, Grisette, etc.).

Initially, this structure was equipped with a flat roof, which allowed people to observe nature, hunt, or served as a stage for musicians (until the arrival of the record player, which replaced the orchestra after the First World War).

It was only in 1955 that Victor-Léon and Léon-Willy Tillier, son and grandson of Achille Tillier, had the roof repaired and modified by a Dutch company, to give it a conical shape (the roof was renovated a second time in 1985).

In September 1972, the Tour du Lait Buré was fully renovated and inaugurated in the presence of the Town Council, including Deputy Mayor, Arthur Nazé. In particular, this renovation allowed a counter to be installed to fit the circular shape of the tavern and the (central) access to the drinks cellar, as well as the addition of an annex named "Gambrinus", which can host some twenty people; a terrace and games area were also built.

Since then, the Tour du Lait Buré has retained all its charm and has become the perfect rustic setting for relaxing after a stroll through nature.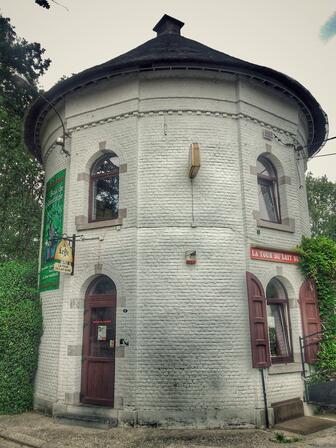 The Populaire farm is located in Wasmes (the current Notre-Dame school, rue de la Station) and owes its name to its owner, Antoine Populaire, who ran the place with the help of his wife, Caroline Dubuisson, and their seven children. You could say that business was going well. Moneuse had previously sold them grain on numerous occasions.
At around 6.00 pm on 3 December 1795, a man knocked on the door of the Populaire family. With his unkempt hair and sunken face, he appeared destitute. He claimed to be seeking work as a shepherd. After giving him bread, Populaire responded that he did not need anyone at that time, but to return in spring. The man thanked him, and left just as he had arrived.
The vagrant's visit was certainly not by chance. That same night, a few hours after he left, a group of men forced their way into the farm by breaking down the oak door. They very quickly overpowered the family and servants by tying them up. A masked man stood before Populaire and demanded his gold. Populaire claimed not to have any. While threatened with weapons, he showed them the location of a hiding place containing silverware, a little silver and jewellery. Still no gold. The leader of the bandits was growing impatient. A few moments later, poor Populaire came to understand why these men were nicknamed the "Chauffeurs du Nord".
Populaire was quickly bound to a chair and his shoes were removed. One of the bandits then held a lit wick to the soles of his feet. "Tell us where the gold is!", he shouted. Popular, howling in pain, then revealed the location of a box containing silver, before losing consciousness.
What the bandits didn't know was that a man by the name of Colas Francq had been sleeping in the Populaires' barn for two days. Awoken by the shouting, he mustered his courage and set off to warn the nearby Gallez farm. A little later, the tocsin (alarm bell) rang out through the night. The alarm was raised. The bandits immediately left, leaving the Populaire family in shock.
Rumour has it that Moneuse was seen at an inn two days after the attack, during the festival of Quarouble on 5 December 1795. Moneuse was seen in good company with the daughter of the innkeeper. Soon to be wed, she complained to Moneuse that she had no jewellery to wear on her wedding day.

A few days later, a stranger delivered a box to the inn, on behalf of Moneuse. Inside, there was a piece of gold jewellery and a message: "Sometimes jewellery falls from the sky for those who deserve it".
Later, Caroline Dubuisson, the wife of Farmer Populaire, recognised the jewellery as hers. During Moneuse's trial, she identified the jewellery, but didn't recognise Moneuse. The same was true for her husband and Colas Francq.

This jewellery seemed to prove Moneuse's guilt. However, one significant detail was missing.... On 3 December 1795, the day of the attack, Moneuse was in prison! Indeed, following his involvement (although he was not found guilty) in the Houlette massacre in Roisin, Moneuse was only released from prison on 30 December.

This case gave him another layer of mystery. Often accused without real proof, Moneuse seemed to become the ideal culprit. In the following months and years, his name was cited in numerous criminal cases that occurred in the region. Was he guilty of everything? Guilty of nothing? The truth probably lies somewhere between the two.
64 meters of difference in height

Start altitude :

146 m

End altitude :

146 m

Maximum altitude :

151 m

Minimum altitude :

101 m

Total positive elevation :

64 m

Total negative elevation :

-64 m

Max positive elevation :

9 m

Min positive elevation :

-21 m
Leave a review about Moneuse Route: Attack Of The Populaire Farm In Frameries :
Horrible

Bad

Average

Good

Excellent
There is no review about Moneuse Route: Attack Of The Populaire Farm In Frameries, be the first to leave one !