Operatic Actions Lucifer
Mons 2015 , Music , Music at Mons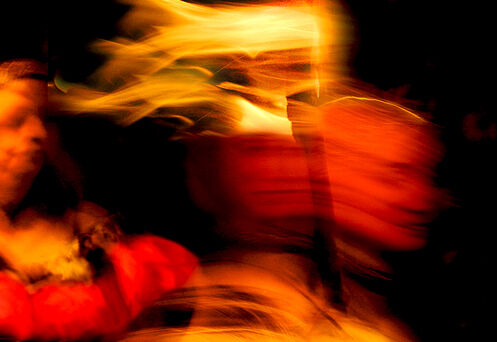 SOUNDS OF EUROPEAN CAPITALSAARHUS 2017

Les capitales européennes de la culture échangent et partagent leurs inspirations musicales à l'initiative de l'ensemble Musiques Nouvelles. Cap sur Aarhus ! Operatic Actions interroge l'opéra de chambre avec l'association danoise AUT, les artistes lituaniens d'Operomanija et l'ensemble belge Musiques Nouvelles. Sept compositeurs européens réécrivent un épisode de la chute de Lucifer. Ces native digital citizens, tous enfants du multimédia, approchent l'un des arts vivants les plus délirants de notre histoire musicale (un monde naturellement chantant !). Ordinateurs, iPods, iPads, iPhones, réseaux sociaux virtuels et gadgets électroniques de nos vies fragmentées peuvent-ils, paradoxalement, éclairer nos artifices ? Compositeurs, musiciens et chanteurs relèvent le défi sur scène.
Leave a review about Operatic Actions Lucifer :
Horrible

Bad

Average

Good

Excellent
There is no review about Operatic Actions Lucifer, be the first to leave one !