Mons Superstar !
Mons 2015 , Exhibition , Museums at Mons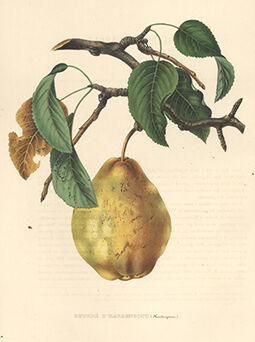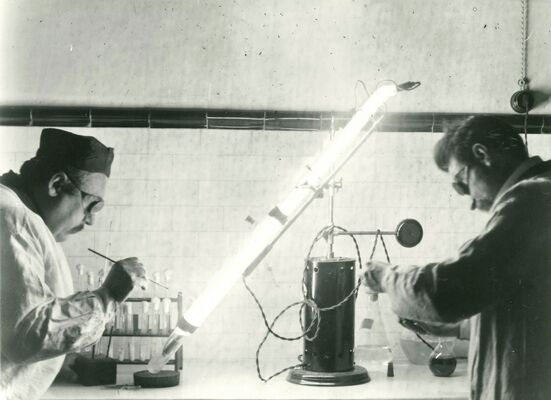 Innovation: look into it, and you ultimately find men and women inventing, redesigning and innovating.
Mons Superstar is a must if you wish to encounter great men and women at the heart of a city and its region, and the perfect introduction to this European Year of Culture. Travel back in time to explore the dynamism of Mons and learn about the insane wagers and calculated risks, the triumphs and tribulations of fired-up inventors, zealous idealists and pragmatic engineers, all of whom have helped transform this city and its surrounding region.
You will discover examples of amazing boldness, optimism and perseverance.

Jean-Charles Houzeau, a brilliant scientist and director of the Belgian Royal Observatory, was also an unwavering humanist who fought against slavery while the American Civil War was raging, often endangering his life in the process. Nicolas Hardenpont's claim to fame rests on his development of the juicy pear as we know it today! Isabelle Blume was an early campaigner for women's place in society. Charles Malapert was a keen astronomer who gave his name to a lunar crater…
This highly interactive exhibition takes a light-hearted approach to learning.

Appropriately enough, the use of new technologies ensures that inventiveness and innovation are also at the heart of the visitor experience. This is a treasure hunt and voyage of discovery–a quest for fascinating facts and stories, from below the city's pavements all the way to the stars, via pear orchards, so take a deep breath and plunge into the heart of Mons, Superstar!

To top it off, some distinctive portraits by Olivier Cornil will celebrate the region's inhabitants – the unsung heroes who make the city of Mons the remarkable laboratory that it is today.

With Mons 2015 Fondation, UMONS, UCL-Mons, Archives de l'Etat à Mons, Bibliothèque royale de Belgique, Musée Royal de l'Afrique centrale, BELSPO and Pôle muséal de la ville de Mons.
Leave a review about Mons Superstar ! :
Horrible

Bad

Average

Good

Excellent
J adore ... exposant 2015 et plus encore

Completement fan fan fan .... J adore j adore. Un delicieux melange de connaissances intemporelles montoises ... J espere que cette expo va continuer et se perpetuer dans le temps. Une facon tres originale et captivante de partager notre memoire et passe avec les generations ....

Exposition ludique, interactive et très enrichissante. De nombreuses découvertes concernant les personnalités et talents de notre région! L'utilisation des tablettes est un plus qui séduira les plus jeunes.

Je suis montoise et j'ignorais tout de ce que j'ai vu à cette expo. C'était super intéressant.

Agréable surprise! Une belle balade dans les siècles en parcourant différents domaines. Très bon apport de la tablette électronique.

Très bonne exposition qui m'a fait découvrir et redécouvrir certains personnages connus de Mons. Je la conseillerai sans hésiter.

Agréablement surprise . Matériel multimédia à la pointe. Pas une seconde pour s'ennuyer. Qui savait que Mons abritait tant de stars! Belle découverte!

Magnifique exposition à la découverte des grands de notre région. Cornet, Herman, Hardenpont, Malapert, Houzeau, Blume,... Des noms que nous croisons chaque jour dans notre région MAIS qui sont-ils? Réponses en images et en tablettes grâce à Mons Superstar. A ne pas rater! Comptez 2 bonnes heures pour tout voir.

L'incarnation parfaite de la rencontre entre la technologie et la culture ! Bravo !

Super pour les enfants et les adultes

Ludique et très intéressant !

Belle expo. Bien présentée et intéressante. Beaucoup aimé les photos et commentaires aussi.

Interactif et didactique!

Mais qui sont ces noms que nous croisons tous les jours au détour d'une rue? Leur histoire nous est souvent inconnue et l'expo remplit très bien son rôle à ce niveau. Je n'emprunterai plus jamais la rue Jules Cornet sans penser au cuivre du Katanga! :) Seuls bémols: (1) il est parfois difficile de scanner les étoiles au sol dans la pénombre (truc: utilisez la fonction lampe de poche de votre smartphone); (2) une très grande partie du contenu de l'expo se trouve en fait sur la tablette. On en vient parfois à se demander si on ne pouvait pas aussi bien effectuer la visite de chez soi... Donc n'hésitez pas à profiter du site où les rails et crochets qui permettaient à une époque d'acheminer le bétail sont encore visibles au plafond. Last but not least, accueil excellent du personnel et toilettes très propres.