Mons Euro Collections
at Mons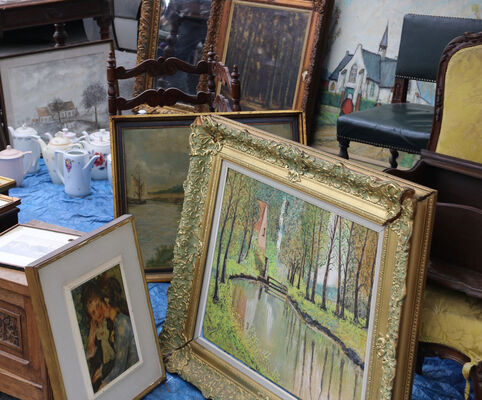 Droits réservés
Toutes les collections présentes

10 000 mètres carrés, cela laisse beaucoup de possibilités pour exposer ! C'est ainsi que Mons Euro Collections permettra à tous les collectionneurs de trouver leur bonheur. Des antiquités aux objets publicitaires en passant par les jouets anciens, BD, vinyles…ne manquez cette opportunité de dénicher l'objet rare dans ce salon toutes collections.

Pour ceux qui ne connaissent pas cette ville, Mons se trouve dans le sud de la Belgique à 35 km au nord de Valenciennes.

Si vous êtes exposant, il est encore possible de rejoindre ce salon pour un prix tout à fait raisonnable. Vous trouverez tous les renseignements nécessaires via le lien ci-dessous. https://www.monseurocollections.be/index.php?b_id=13
Le militaria à l'honneur

Une partie importante de l'événement (2000 mètres carrés) sera dédiée au militaria. Les amateurs pourront y trouver aussi bien des insignes que des uniformes d'époque ou des casques afin de compléter leurs collections.
Un déballage bien particulier le 7 décembre à 14 heures précises.

Afin que les visiteurs puissent découvrir en avant-première les plus beaux objets de collection, Euro Mons Collection organise un grand déballage marchand à l'ouverture du Salon.

Le principe est simple : dans un emplacement prévu à cet effet, camions et camionnettes déballent à une heure prévue leurs trésors. cet espace sera en partie à l'intérieur. De cette manière, les visiteurs pourront découvrir en même temps que les autres professionnels les objets de collection en vente.
From

December 7, 2018




until

December 9, 2018
Leave a review about Mons Euro Collections :
Horrible

Bad

Average

Good

Excellent
There is no review about Mons Euro Collections, be the first to leave one !