La Grande Clameur
Mons 2015 , Music at Mons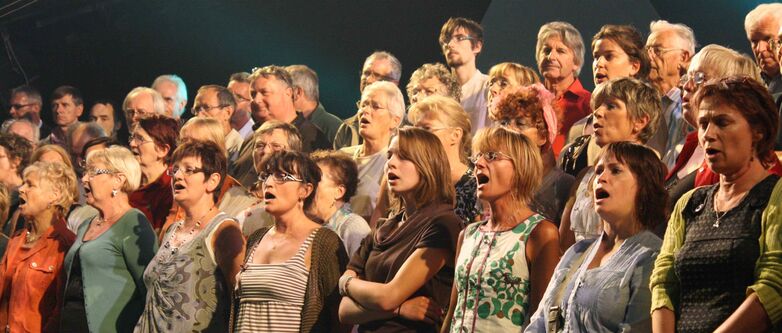 A choir of 500 singers pay tribute to Orlando di Lasso on the steps of St Waudru's Church, performing a 20-minute piece composed for the occasion by Jean-Paul Dessy. Beginners, novices and music-lovers who have never made music before have been invited to join forces with 19 existing choirs in order to sing with one voice. The culmination of months of meetings and work involving amateurs and professionals from Mons-Borinage, Louvain and Maubeuge, this new piece by a choral collective will illuminate the area in front of the church precinct with a Grande Clameur – a 'mighty clamour' – including some thirty accordions led by Olivier Douyez.
Leave a review about La Grande Clameur :
Horrible

Bad

Average

Good

Excellent
Chouette initiative qui met en valeur le parvis, les montois, le montois lassus et donne le depart pour la semaine. Superbe voix unique. Tres joli ces accordeons ......