Instructions à suivre...
Exhibition at Mons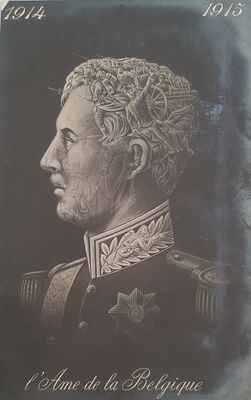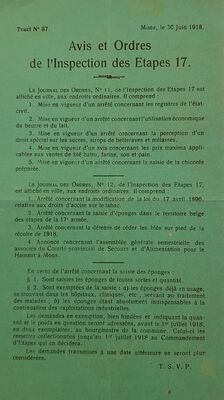 Lors de la première guerre mondiale, la puissance occupante dictait ses ordres, remis à la population via de nombreux tracts. Ces derniers sont imprimés sur du papier fin vert, rouge, orange, jaune, bleu, beige foncé, …, selon les papiers disponibles au moment de l'impression (le blanc étant réservé aux documents les plus officiels).

Ces tracts rythment la vie quotidienne des habitants de la ville. Saisies, restrictions, horaires, écoles, hébergements, … tous les domaines de la vie sont abordés. Parfois, les tracts concernent directement les faits de guerre.

Il est ainsi possible de suivre ce que fut la vie des Montois (selon le point de vue imposé par l'Autorité allemande) durant quatre années d'une guerre que l'on croyait la dernière...

L'exposition présentée à visitMons met en lumière quelques aspects des restrictions et/ou obligations imposées à la population.

Ainsi, les thèmes suivants sont abordés par les tracts : le vivre ensemble ; le travail et les loisirs ; les voyages et déplacements ; la maison ; la guerre ; les saisies. Quelques images religieuses et un journal célébrant la fin de la guerre complètent ces divers regards. Une carte postale du Roi Albert Ier, dont la tête est composée de représentations de ses soldats, évoque le roi chevalier qui est resté avec ses troupes durant le conflit.
From

September 1, 2018




until

October 31, 2018

From

November 1, 2018




until

December 31, 2018
Leave a review about Instructions À Suivre... :
Horrible

Bad

Average

Good

Excellent
There is no review about Instructions À Suivre..., be the first to leave one !