Illumination of the belfry
Mons 2015 , Art in the city, signposted walks , Festivals and food at Mons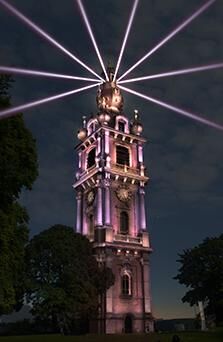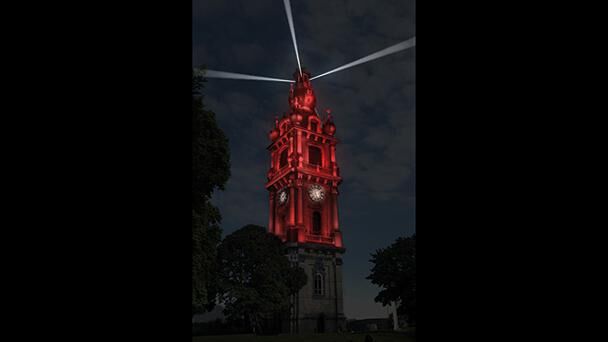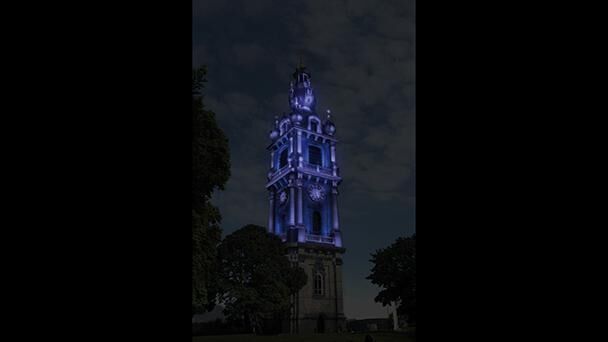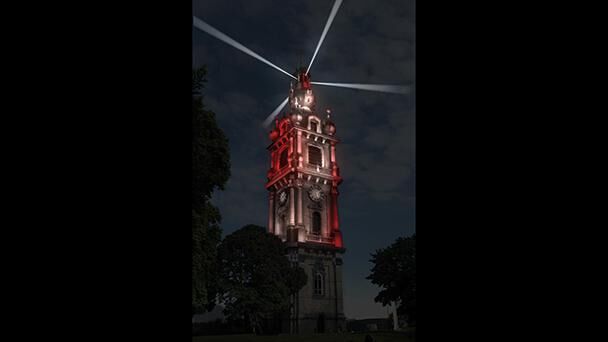 Along with the 'Doudou' and the Neolithic flint mines at Spiennes, the baroque Belfry of Mons is entered on the UNESCO Intangible Heritage list.
Before it becomes a museum in May 2015, there is a good opportunity to illuminate it. After all, it is the watchtower of Mons... and on 24 January, it will be visible from afar!

With Act Lighting Design.
Leave a review about Illumination Of The Belfry :
Horrible

Bad

Average

Good

Excellent
Un soupcon de ville en lumiere

Tres chouette mise en valeur. Ca me rappelle, les villes en lumieres de france en ete. On devrait en faire plus et generaliser a d autres batiments ... A poursuivre sans hesitation

On le voit de loin. ça met bien en valeur la ville et ça donne une envie de découvrir

Je ne l'avais jamais vu comme ça très bien mis en valeur

Très belle mise en valeur

obligé de venir plusieurs fois pour découvrir les différentes couleurs qui mettent en valeur le beffroi

Trop beau

Le plus beau !

Mais qu'il est beau notre beffroi !

Superbement coloré !!!!

Très beaux

magnifique

Belle mise en valeur de ce magnifique Beffroi complètement restauré

Heureuse que notre beffroi soit aussi beau pour 2015 bravo aux équipes

Superbe!!! Ne le ratez pas

j adore le beffroi , et ce symbole montois est parfaitement mis en avant ! Bravo!

Aperçu depuis l'autoroute , je trouve qu'il est parfaitement mis en valeur :D

Vraiment nul !!! Aucune technique d'éclairage ... On a l'impression de guirlandes accrochées n'importe comment !

Depuis le 19 janvier jusqu'au 25 janvier vous pouvez remarquer que notre beffroi est aussi particulièrement de la fête ! Il restera allumé et mis en valeur jusqu'à la fin de cette année capitale. Une chance, non ?

Le spot qui fait office de phare me fait penser à celui de la tour eiffel.

J'adore !! De près comme de loin !

Absolument rien de spécial. Cela commencerait-il le 24 ?

Il ne s'agit pas d'un spectacle son et lumière mais bien d'une illumination. Elle a déjà lieu en ce moment et ce jusqu'à la fin 2015.

très jolie illumination

Magnifique !

à minuit ou à midi?

Bonjour, le Beffroi s'illumine à la tombée de la nuit. Bàv.