Exploration du Monde - Côte est américaine
Show at Mons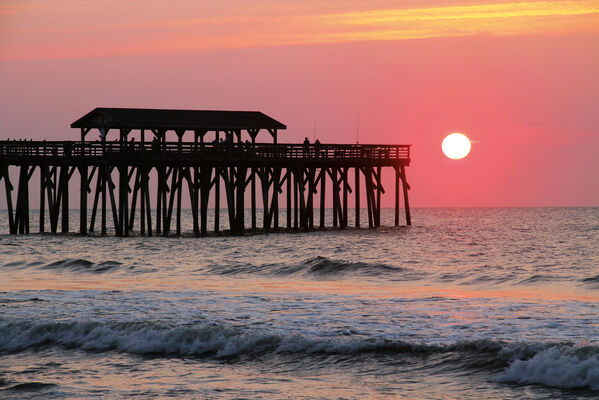 CÔTE EST AMÉRICAINE de New York à Miami

Film présenté par Marc Poirel

Après la Route 66, c'est encore au guidon de sa Harley-Davidson que Marc Poirel nous emmène cette fois-ci le long de la côte Atlantique des Etats-Unis. De Montréal, jusqu'à Key West, tout au bout de la Floride, en passant par New York, Washington et Miami, sans oublier les montagnes des Appalaches et les plages de Virginie ou des Carolines, embarquons ensemble pour un très beau road movie!


Le film

Après la Route 66 que Marc Poirel nous avait fait découvrir en automne 2012, nous vous emmenons maintenant le long de la côte est américaine. Tout au long des 3200 kilomètres qui nous séparent de Key West, la dernière île des Keys, Marc nous fera découvrir l'Est américain, les incontournables comme New York, Washington et Miami bien sûr mais aussi de beaux souvenirs comme Woodstock, de fantastiques régions comme les Appalaches, la longue bande de sable des Outer Banks ou les marais des Everglades et ses alligators. Sans oublier bien sûr quelques villes chargées d'histoire comme Annapolis, dans le Maryland ou Charleston et Savannah, aux passés bien lourds des plantations négrières. 3200 kilomètres de dépaysement et de plaisir. Venez me rejoindre, je vous emmène « on the road again » !

Marc Poirel

Mon université à moi, elle est sur la route et dans la forêt, elle n'a pas de fin et d'ailleurs, l'apprentissage continue toujours. Pas de diplôme mais des photos, et des films qui ponctuent une existence bien remplie.
Les voyages s'enchaînent; plongée sous-marine à Terre Neuve, descente de la rivière South Nahanni en canot dans les Territoires du Nord Ouest canadien, errance sur la Terre de Baffin, dans l'Arctique canadien, bref, le Grand Nord me fascine et m'attire comme un aimant.
Les films se succèdent; « Yukon, terre d'aventure », « Le Québec, du St Laurent à l'Arctique », « Les deux Californies; USA Mexique », « Le Canada, Grandeur Nature », « Le Canada, au fil de la Transcanadienne » et mon dernier road trip en Harley-Davidson; « De Chicago à Los Angeles, la Route 66 » qui connu un grand succès en Belgique.
Dans ma jeunesse, dès qu'on avait un peu de vacances en été, on partait en famille sur la côte Est américaine, en Virginie, dans les Carolines. Pour nous, les Etats-Unis, c'est un peu notre terrain de jeu, un grand voisin qu'on visite régulièrement. Mon côté « biker » ne m'ayant jamais quitté, c'est dans cet esprit que je réalise mon tout nouveau reportage consacré à « La côte Est américaine ».
Schedules

On

April 10, 2019

at 20:00
Leave a review about Exploration Du Monde - Côte Est Américaine :
Horrible

Bad

Average

Good

Excellent
There is no review about Exploration Du Monde - Côte Est Américaine, be the first to leave one !