ElectroSuper
Mons 2015 , Art in the city, signposted walks , Festivals and food at Mons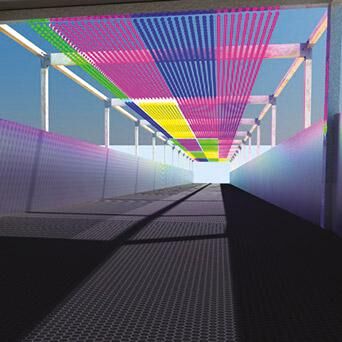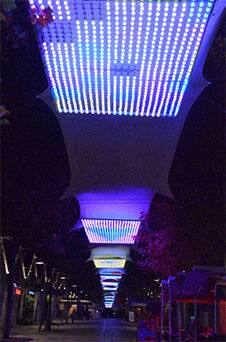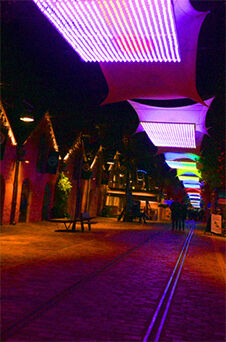 It's not a secret that the works of the future station of Mons will accompany visitors and commuters throughout the year 2015. Fred Sapey Triomphe will install a sparkling ceiling suspended above the ramp that gives access to the different platforms, to turn the temproary construction into a poetic and luminous experience.

Made up of thousands of LEDs, this interactive vault evolves every day based on objective criteria such as volume and temperature.

With Fred Sapey-Triomphe.

En coproduction avec Eurogare S.A.
Leave a review about Electrosuper :
Horrible

Bad

Average

Good

Excellent
Illumination Gare de Mons

Quelle idée lumineuse pour agrémenter le parcours en gare de Mons, tout en couleur ! Arrivée en gare de Mons ou en repartir tout en couleur agrémente l'utilisation des voies. L'utilisation du train est parfois inévitable et pas toujours évidente vu les foules, les heures de pointes, le confort, le stress de la journée. Site VisitMons très agréable à découvrir.

Egayantes ces petites lumieres

De loin ou de pres, c est sympa. A multiplier pour egayer le chantier de la future gare

Très sympa et photogénique !

De nombreux clichés j'ai pris !

Hier je suis passée par là et j'ai pu voir l'installation de l'oeuvre. .. c'est déjà très beau !!