Des Caravelles et des batailles
Show at Mons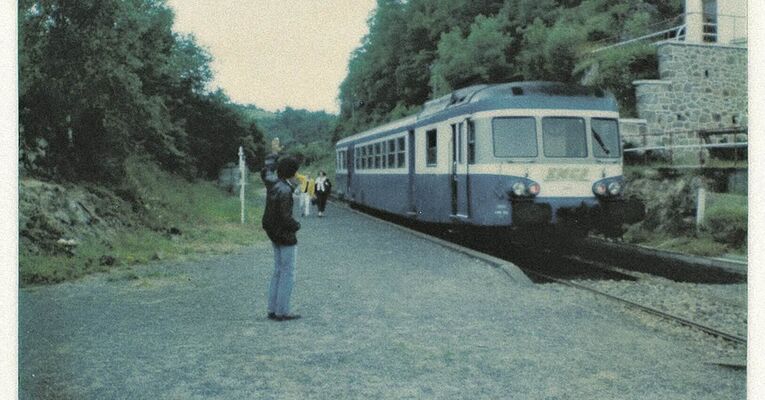 Des caravelles et des batailles
Ele?na Doratiotto & Benoi?t Piret

Un lieu a priori banal peut-il devenir le plus bel endroit du monde ?

Influencés par l'univers de Thomas Mann, Eléna Doratiotto et Benoît Piret (membre du Raoul Collectif, bientôt en résidence sur Mars) inventent un monde hors du monde et pourtant réel : nous sommes quelque part en Europe, aujourd'hui. Avec beaucoup de sensibilité, les comédiens nous embarquent dans un lieu où le temps semble s'être arrêté et où l'imaginaire et l'étonnement dictent les règles de ce qui s'y passe. Un jour, on y accueille un nouveau venu, arrivée qui semble annoncer un événement. Mais lequel, exactement ?

Ecriture collective et mise en scène : Eléna Doratiotto et Benoît Piret. Avec Eléna Doratiotto, Salim Djaferi, Gaëtan Lejeune, Anne-Sophie Sterck, Benoît Piret, Jules Puibaraud. Assistanat Nicole Stankiewicz. Scénographie Valentin Périlleux. Regard scénographique et costumes : Marie Szernovicz. Création lumière et régie générale : Philippe Orivel.

Production Wirikuta ASBL. Coproduction Festival de Liège, Théâtre Jean-Vilar de Vitry-sur-Seine, Mars - Mons Arts de la Scène. Avec l'aide de la Fédération Wallonie-Bruxelles Service du Théâtre (CAPT). Avec le soutien du BAMP (Brussels art melting pot), de la Chaufferie Acte I, du Raoul collectif, de Zoo théâtre et du Théâtre Varia. Ce projet a été accompagné à ses prémices par le théâtre de L'L (Bruxelles).
From

February 27, 2019




until

February 28, 2019
Leave a review about Des Caravelles Et Des Batailles :
Horrible

Bad

Average

Good

Excellent
There is no review about Des Caravelles Et Des Batailles, be the first to leave one !