Cuisine d'hiver - Cuisine italienne
Lecture at Mons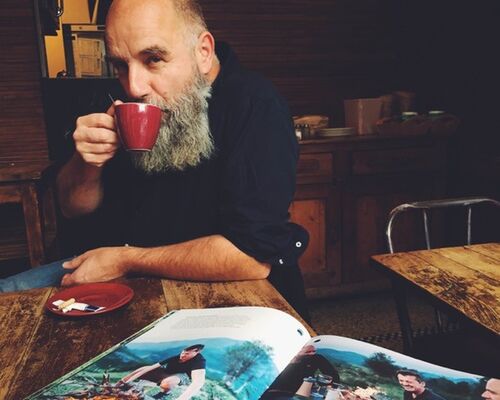 Cuisine d'hiver
Un vent glacial s'engouffre dans les rues, des odeurs de vin chaud et de marrons parfument le marché de Noël de la Grand Place, les estivales salades ont laissé place à des recettes plus chaleureuses ... Nous y voilà, l'hiver s'est doucement invité à Mons et rassemble les familles autour du feu crépitant pendant que les vitrines s'emplissent de cadeaux sous les yeux émerveillés de tous. Tel un hommage à la transmission et au partage en cuisine, la programmation du festival Cuisine d'Hiver est construite à la manière d'une grand-mère qui
apprendrait à ses petits-enfants à cuisiner, narrant ses souvenirs d'enfance, au coin du four, sous une odeur de chocolat, de pommes rôties et de cannelle. Une kermesse gourmande ou des spectacles hilarants et cyniques vous aideront à digérer vos obsessions alimentaires, qu'elles soient sociétales ou plus enfantines. Avant chaque spectacle, délectez vous d'un avant-goût : conférences, tables rondes et dégustations commentées viendront titiller vos esprits tout en aiguisant vos appétits. Traversez l'Atlantique, à la découverte des saveurs du Québec, en l'honneur des soldats canadiens qui ont libéré la ville de Mons il y a 100 ans. Goûtez aux saveurs d'hiver des autres Capitales européennes de la Culture.

« Chaque année, depuis plus de quarante ans, une famille italienne du centre prépare une recette de pâtes bolo. Pour cela, la famille doit faire revenir 1/2 tonne de tomates de Naples alors, avec les voisins ils transforment, pendant quelques jours, leur maison en une sorte de cuisine collective où tout le quartier s'active pour préparer la passata de l'année ». C'est assez connu et pas unique, il existe la même chose sur Liège, mais personne ne parle jamais de ce genre d'histoire ... René Sépul, journaliste gastronomique, auteur de plusieurs livres sur la gastronomie et le vin, nous plongera au coeur des histoires de famille et de cuisine. Accompagné d'invités de prestige, il nous livrera quelques secrets de cuisine au coin du feu !
Leave a review about Cuisine D'hiver - Cuisine Italienne :
Horrible

Bad

Average

Good

Excellent
There is no review about Cuisine D'hiver - Cuisine Italienne, be the first to leave one !