Brass Bands
Mons 2015 , Art in the city, signposted walks , Festivals and food , Music at Mons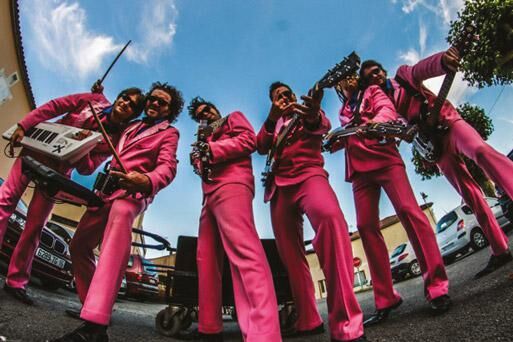 The tradition of brass bands, which was so alive in the region's coal mines, still has plenty of puff!
Mind you, the sound has a definite disco, funk and rock feel these days!
Leave a review about Brass Bands :
Horrible

Bad

Average

Good

Excellent
Un peu rapide mais excellent

Très fun les fanfares dans la ville ! Les gens suivaient. Ambiance assurée !

Aucune information concernant les différentes activités, lieux et places!! USELESS

Les fanfares vont déambuler dans les rues à partir de 18h00, ambiance garantie jusqu'à pas d'heure...

Chouette idée que ces fanfares itinérantes. Dommage qu'il n'y en ait pas plus.