Jean-Luc Fafchamps - Musiques Fafchamps
Show at Mons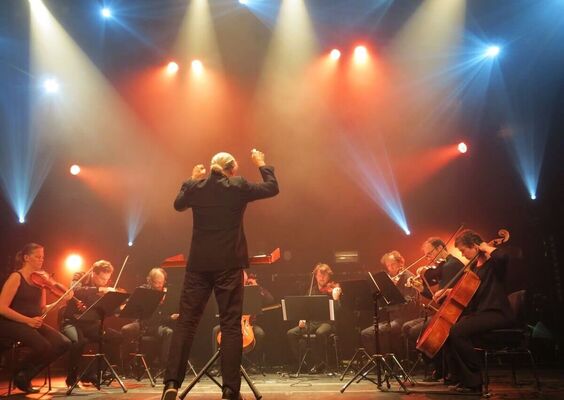 Musiques Nouvelles accueille le compositeur et pianiste de renom Jean-Luc Fafchamps.

La musique produit-elle naturellement des images dans le cerveau ? Jean-Paul Dessy et Jean-Luc Fafchamps abordent cette question le temps d'un voyage sonore et musical qui donne à entendre certaines des plus belles compositions de Jean-Luc Fafchamps. Un concert classico-contemporain pour tous les publics, mélangeant les cordes frottées de l'ensemble Musiques Nouvelles, sous la direction de Jean-Paul Dessy, ainsi que les cordes frappées du piano de Jean-Luc Fafchamps.
Programme :

> Attrition, (1992) pour deux quatuors.
> Ainsi une courbe, pour violon principal (Claire Bourdet) et ensemble de 14 instruments à cordes.
> Lettre Soufie Khà' (esquif), pour quatuor à cordes et électronique Insyriated-suite, pour cordes et piano – Musique du film Insyriated de Philippe Van Leeuw.
> Back to the sound (imposé du Concours Musical International Reine Elisabeth demi-finales piano 2010).
Schedules

On

January 22, 2019

at 20:00
Leave a review about Jean-Luc Fafchamps - Musiques Fafchamps :
Horrible

Bad

Average

Good

Excellent
There is no review about Jean-Luc Fafchamps - Musiques Fafchamps, be the first to leave one !