Dimanche P'tit Toqué - Le Cerf Blanc
Show at Mons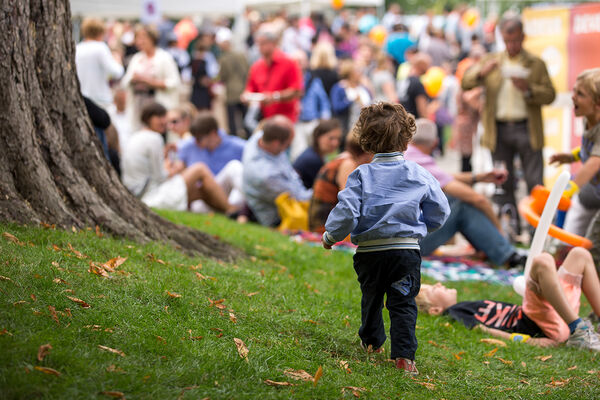 Les Chefs envahissent les jardins du Beffroi
La Fondation Mons 2025 vous donne rendez-vous pour La neuvième édition du Dimanche Toqué le 2 septembre dans les jardins du Beffroi ! Savourez la cuisine de nos sept chefs de la cité montoise : L'Auberge du XIXème, Le Funambule, À la mémoire de…, Les Gribaumonts, L'Orphéo, La Ferme des Templiers et Le Cerf Blanc.

Couverts à la main, profitez d'une journée gourmande et ensoleillée au parc du Beffroi. Des ateliers ludiques attendent aussi petits et grands pour un dimanche décontracté en famille.

Dégustez des produits locaux tout en musique dans un parc à la vue idyllique sur la ville !

Petit bonus, visitez le Beffroi GRATUITEMENT !

Petit rappel

Vos plats sont à réserver mais vous pourrez déguster les produits des producteurs locaux présents (voir ci-après).
Ambiances familiale et musicale toute la journée avec des animations pour petits et grands.

Repas servis par les chefs de 12h30 à 15h (après 15h la garantie des plats n'est plus faite) Aucun remboursement possible !

Les producteurs sur place

Le Chant d'Éole, Les Halles du Manège, Les Thélices de Sophie, Fromagerie Jacquy Cange, Délisud, L'Ambassade Régionale des Confréries de Produits de Terroir et du Goût du Hainaut Cambrésis et du Hainaut Belge, Vedett, Café Liégeois, La Maison des Vins Fins, Glace Bertrand Meurisse.

Recette:
Arosticcini d'agneau belge de la ferme du chemin de rêve de la famille Lambillote à Nivelles, pomme de terre à la campgnarde sauce ketchup.
Leave a review about Dimanche P'tit Toqué - Le Cerf Blanc :
Horrible

Bad

Average

Good

Excellent
There is no review about Dimanche P'tit Toqué - Le Cerf Blanc, be the first to leave one !