La guinguette ré-ouvre!
Event, festivity at Mons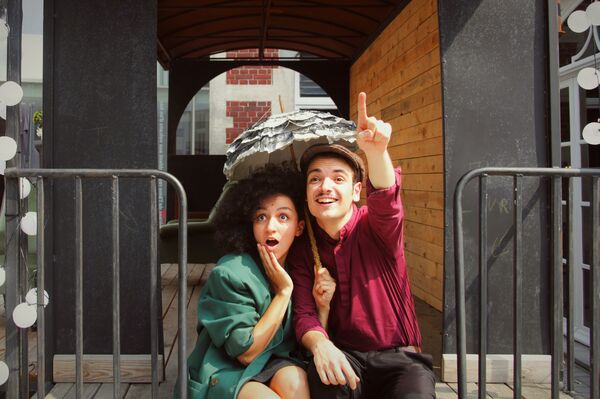 La Guinguette 2.0

C'est l'été !

Venez fêter la réouverture de la Guinguette, le vendredi 29 juin, à 18h30, dans le jardin de la Maison Losseau, au son du jazz manouche de Tarno Gadjé !

Tout l'été, en partenariat avec l' ASBL Les amis de la Guinguette littéraire et le service communication de la Province de Hainaut, au programme, du samedi 1er au dimanche 22 juillet et du samedi 18 au dimanche 26 août : rencontres insolites, concerts, quizz, ateliers créatifs, dégustation de boissons et de mets régionaux, équitables, bios.

Le dimanche, avec la complicité du Secteur Education permanente et Jeunesse de la Province de Hainaut, nous mettons à l'honneur les familles et déployons, pour le jeune public, des ateliers aux mille couleurs : danse, chant, dessin, écriture, collage, contes… et etc.

Comme chaque année, passer la porte du jardin ne coûte pas un sou. Mais n'oubliez pas que lorsque vous vous désaltérez au bar des Amis de la Guinguette, vous investissez pour la culture. Vous contribuez ainsi à faire de ces beaux étés ce qu'ils sont : une grande aventure collective, sous la cime bienveillante du catalpa centenaire à tête de dragon.

Plein feux sur la scène littéraire culturelle et musicale hainuyère !

Merci à la Fédération du Tourisme de la Province de Hainaut et à la Fondation Mons 2025.

Informations :
La Guinguette littéraire
www.maisonlosseau.be
065/398.880

Quality standards
From

August 18, 2018




until

August 26, 2018
Leave a review about La Guinguette Ré-Ouvre! :
Horrible

Bad

Average

Good

Excellent
There is no review about La Guinguette Ré-Ouvre!, be the first to leave one !